Pakistan bowed out to England in the first of the five match One Day International series at The Rose Bowl in Southampton. They suffered a 44 run loss by the Duckworth Lewis Stern method and trailed in the series by 0-1.
Pakistan were recently crowned number one in the Test format at the International Cricket Council rankings after they triumph at the Oval and squared the series by 2-2 against England. However, this time it was not Misbah but Azhar Ali was leading the squad.
The skipper opened for his side and recorded a convincing 82. However, he made the score from 110 balls and had a poor strike rate of 74.54. This is not a Test match where you can post dot balls and play slowly.
His fellow opener Sharjeel Khan was ousted in the sixth over by Mark Wood after posting only 16 runs. The remaining batmen also failed to click with the exception of the wicket keeper-batsman Sarfraz Ahmed who was the only one displaying the batting sills at the AGEAS Bowl.
Sarfraz jolted down 55 from 58 balls and registered an amazing strike rate of 94.82 before getting dismissed by Chris Woakes. The number four batsman Babar Azam also recorded 40 score from 42 balls before getting lbw by Adil Rashid.
On the whole Pakistan posted 260 runs from 50 overs and set a required run rate of only 5.20 for the hosts.
The Greens failed to carry their Test form into the limited overs. Not only the visitors failed to perform with their bat, but their bowling was not up to the mark.
England opener Jason Roy smashed an amazing 65 from 56 balls and led his side to glory. Pakistani bowlers failed to unleash their true form as only Umar Gul and Muhammad Nawaz were able to grab single wicket each in the entire match.
Gul managed to claim a single victim but with expense of giving 46 runs from six overs. Muhammad Nawaz on the other hand restricted England by giving away only 31 runs from 6.3 overs.
England managed 194 runs before they triumph the match with D/L method.
The lack of runs from Pakistan and the dot balls were one of the main reasons they lost the match. The skipper admitted they were at least 30 to 40 runs short from their desire target. Azhar halted his draught of 12 innings without a half century in ODI but it came with a heavy cost. He should have gone for boundaries and post more scores instead of playing a Test like inning.
However, Azhar stressed that someone had to take charge at the top order after his fellow batsmen were losing their wickets. He reflected in a post-match press conference, "Obviously we always look to score 300, but definitely 280-290 [was needed]. One of your top order has to score and bat long, triple figures would be nice and you always build a total when the top order perform. I would have loved to continue but we had to make up for a lot of dot balls, especially in the middle part."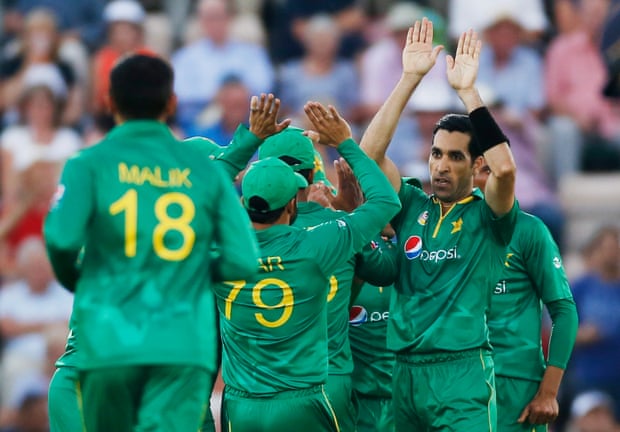 Even if Pakistan failed to deliver in the batting side, their bowlers should've stepped up and restrict the hosts.
England have a strong batting line-up but Pakistan have cracked it in the longest format of the game. They can replicate their performance in the limited overs.
Former Pakistan skipper Wasim Akram urged the Greens to call in their star leg-spinner Yasir Shah for the following four ODI matches against England. Yasir grabbed 10 wickets at Lord's in the opening Test and then picked another five-wicket haul at The Oval.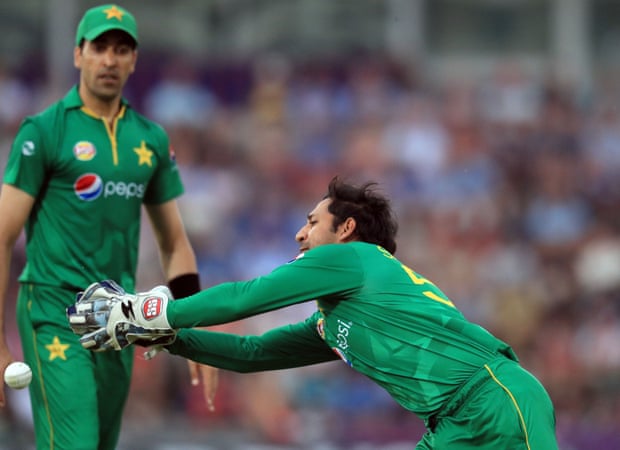 Dubbed as Swing Ka Sultan (king of the Swing), Wasim stressed that Imad Wasim and Muhammad Nazaw are brilliant bowlers, but both have similar style of play. In the middle overs both bowlers were going for the dot balls but Wasim highlighted that the team requires someone who can take wickets in the middle overs and Yasir is the one who can step up to this role. The legendary cricketer reflected in an interview, "You don't need bowlers to ball dot-balls in middle, you need wicket taking bowlers in middle overs as well, and such a bowler is Yasir Shah. So, Pakistan must utilise his abilities."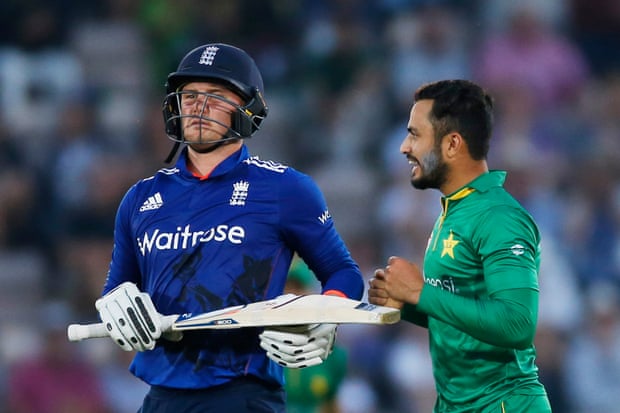 Sharjeel Khan played a brilliant inning against Ireland few days ago but failed to carry his momentum. Wasim was disappointed at the opener and highlighted that he should be playing more carefully as he was not up against Ireland. The former captain stated that England did their homework on Sharjeel and capitalized on his mistakes.
Wasim also urged that the Pakistan captain should have stayed longer and post a century but he got dismissed at the wrong time.
The hosts had an experienced side as compared to the Pakistan's inexperienced and young side. The visitors need to train a lot in order to get back in the series and climb up the ODI rankings for automatic ICC World Cup 2019 qualification.
England on the other hand have a 9-1 win loss record against Pakistan in the ODIs. Their only loss came in United Arab Emirates last year and which was also the only victory Pakistan secured against a top side in ODIs. The Greens are now standing on a six match losing streak and need to work hard in order to pull out victory in the second ODI match at Lord's on 27th August.
Comments
comments