Virat Kohli has proven himself as a captain in the longer format of the game after his side whitewashed luckless New Zealand and extended their winning record at their home soil. However, it's time for the limited-over series and Kohli will be handing over the leadership role to Mahendra Singh Dhoni.
India will lock horns with the Black Caps for five-match One Day International series starting on October 16th. Unlike in the Tests, the Blues will be headed by Dhoni instead of the elegant Kohli.
The Don Bradman of India, Kohli steered India to glory in the longer format over the past few weeks. His side crushed New Zealand with big margins in all three encounters. Furthermore, India dethroned their arch-rivals Pakistan from the top spot at the International Cricket Council Test team rankings after they clinched at Eden Gardens in the second Test.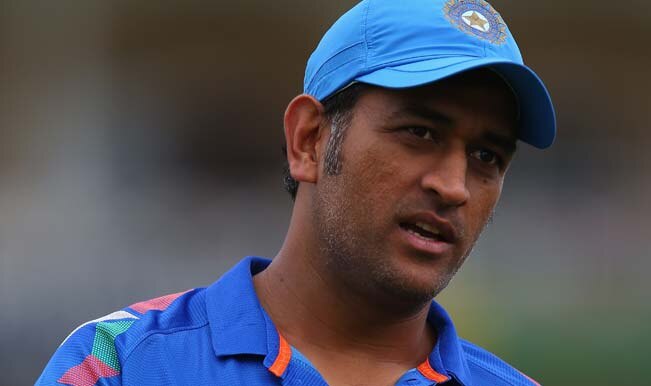 With the win in the third Test, Kohli and his men strengthen their spot at the top spot. India is scheduled to host several Tests over the coming few months and Kohli's side is all geared up to tackle any force they come across. They are also in good position to finish at the top on 1st April, the cut-off date for receiving $1 million prize money for any team which finishes at number one in Tests. The longer format of the game of India is in safe hands for coming years.
The question arises for the leadership role of India in the limited-overs. Currently Dhoni is leading and doing a wonderful job in the shorter formats. However, age is of a major region of concern. India is being led by an older player in the limited-overs whereas it is led by a younger player in the longest format of the game.
Dhoni: wonderful job in limited-overs
Dhonis has steered India to glory in several major tournaments in limited-overs. He led India conquering two World Cup titles including one which was hosted outside of Asia. Furthermore, India outclassed Australia in both One Day and T20 series in Australia. They also overpowered South Africa, West Indies, Zimbabwe and Sri Lanka in T20 series and whitewashed teams several times.
According to the stats, MS Dhoni is the most successful captain of India in the limited-overs. India under Dhoni played 194 matches in One Day Internationals and recorded 107 victories. The Blues suffered 72 defeats and drew four times under Dhoni. 11 of the games were inconclusive.
The 35 year old has an impressive winning ratio of 59.56 per cent. The second most successful captain of India is Mohammad Azharuddin and he has registered 17 less victories that Dhoni. Furthermore, Azhruddin's victories mostly came in Asia.
Dhoni's captaincy Vs Tendulkar's batting records:
The Bihar native is just six matches short of leading India to 200 matches. He is amongst the three Indian players who have led their side in more than 100 one-day matches. Azhar and SouravGanguly are the other two with this accolade. However, both of these Indian legends are deprived of leading India in T20 Internationals. Dhoni has led the Blues in 72 T20 matches with an amazing 41 victories, 28 defeats, one draw and two inconclusive games.
Overall, the veteran has led India in 266 games in limited-overs and steered them to glory in 148. He jolted down a superb winning per cent of 55.63. Mustering it further, he led India to glory in 27 out of 60 matches in the longest format of the game. As a result, he is the most successful leader in Tests as well.
Just like the legendary Tendulkar's batting records, Dhoni will achieve a lot in coming future. His captaincy records can't be broken in near future by any Indian player.
Age factor
Regardless of achieving several accolades, his age can't be overlooked. He is one of the best wicketkeeper-batsman and a superb finisher of the game. However, Dhoni's side is not clicking over the past few series.
Not performing in the recent series
In 2014-15, Dhoni and his men crippled Sri Lanka 5-0 at their home soil. However, their performance graphed declined since this series. They failed to reach the final showdown in a tri-series in Australia last year. Adding further to their misery, they lost their World Champions status to Australia in the World Cup after the tri-series.
After the World Cup, they bowed down to Bangladesh side by 1-2, endured 3-2 series loss against South Africa and suffered a brutal 1-4 defeat at the hands of Australia.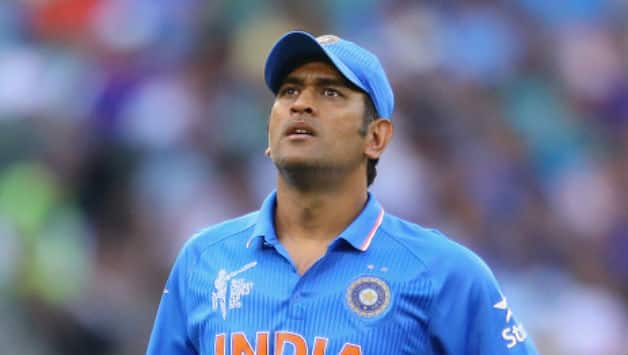 His recent victory came over Zimbabwe by 3-0 at their home soil. In the most recent match at the Caribbean Islands, Dhoni and his men suffered series defeat in the two match T20 clashes. His side managed to chase 245 runs but lost by just one run in the end. This shows his reflexes are slowing over the age.
Replacement of Dhoni – A tough question
In the late 90s, India's skipper baton was passed between Tendulkar and Azharuddin until Ganguly took the charge.
Nowadays, finding replacement for Dhoni is not tough since India has Virat Kohli all geared up. Selectors should consider shifting the charge early so by the next World Cup, Indian squad should be used to the new leader. The next prestigious tournament will take place in 2019 and by that time Dhoni will be 38 and his form will diminish. He won't be the same as he was five years ago.
The lad from Delhi has proven his leading credentials in the Indian Premier League. He has achieved a lot from his side Royal Challengers Bangalore and even steered them to the final showdown this season. Despite bowing down to Sunrisers Hyderabad in the title clash, Kohli prove he can lead any side in the limited-overs. He unleashed his skills and was flying high throughout the T20 competition.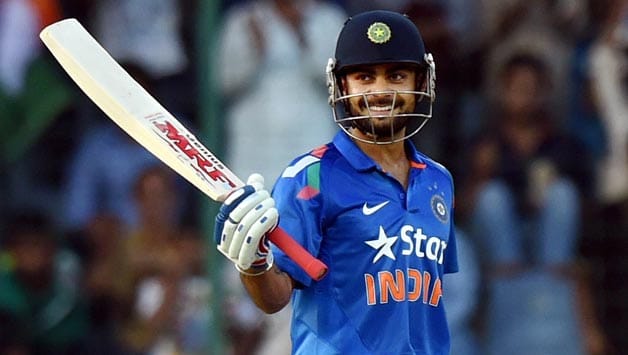 In the 50-over format, Kohli has led the side in 17 matches and steered them to glory in 14. Putting a cherry on the cake, he has tested two series whitewashes against Zimbabwe and Sri Lanka. He was also the Man of the tournament against Sri Lanka.
Comments
comments