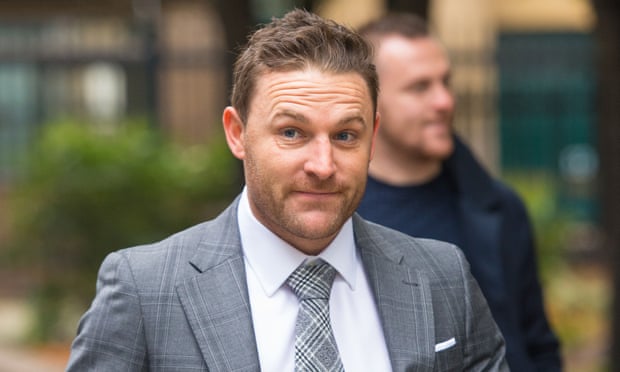 McCullum's Cairns story
"Chris Cairns requested me to get involved in spot fixing and guided me on the whole system"
Following the acceptance of all accusations of spot fixing on Lou Vincent, New Zealand skipper Brendon McCullum gave his thoughts on former allrounder Chris Carins. According to McCullum, Cairns's approached him not once, not twice, but three times to lose matches. McCullum had previously repeatedly regarded Cairns as an inspiration and a hero. He also claimed that the ex kiwi had a chat with him at a hotel in the first edition of the Indian Premier League, back in 2008. McCullum revealed, that following two more approaches from the former New Zealand captain, he reported to the concerned authorities in early 2011.
While talking to the Perjury trial, McCullum spoke:
"I was shocked. I sort of thought he may have been joking, but I quickly became aware that he was not joking. He said that everybody is doing it, all the big boys are doing it. Will you take it on? Chris was a hero, I did not feel threatened by his approaches."
The current New Zealand skipper further revealed that Cairns approached him for spot fixing on multiple occasions. McCullum was once approached by the former allroudner via a mobile phone conversation and then at another time when the both of them were dining in a hotel room.
"Cairns illustrated and guided me on how the whole spot fixing system worked and that it could get us both up to 200,000 dollars each. He also explained how to re invest the income earned from spot fixing in property in New Zealand."
The 2011 World Cup was a controversial moment for the New Zealand cricket team, after a few spot fixing allegations were made to some of their players. McCullum, while talking to the court, also told that he had reported to the concerned authorities during that World Cup, following more approaches from Carins.
Chris Cairns had earlier brought up a case against in 2012, against the then founder of the Indian Premier League, Lalit Modi. Cairns ended up winning the case, and also ended up sueing Modi for 2.14 million US dollars. But he now finds him self facing allegations of lying during the case. His lies were apparently none other than his false claims of not being involved in spot fixing cases.
Given the witnesses, their claims and the investigations that have followed the Lalit Modi saga, it appears to be highly likely that McCullum's "hero", Chris Cairns would be sentenced to a 7 year imprisonment.
Comments
comments